The first order of business is replacing the print bed and heater, as the slow heating is a universal complaint among owners.  Having to wait 20 minutes for the print bed to get hot is just unacceptable.
Dimensions
These are the specs for the new build plate, all measurements in millimeters:
Plate is 206 by 206, and 4 mm thick.  Ie, slight larger and thicker than the original.
Positions of holes relative to lower left corner (dimensions are X, Y where X is the horizontal distance):
Top hole: 103, 196
Lower holes: 55, 13 and 151,1 3
New Plate
Ta-da!  The replacement print bed arrived from Front Panel Express today.  The first picture is the new one (left) and the old one from the SD3 printer: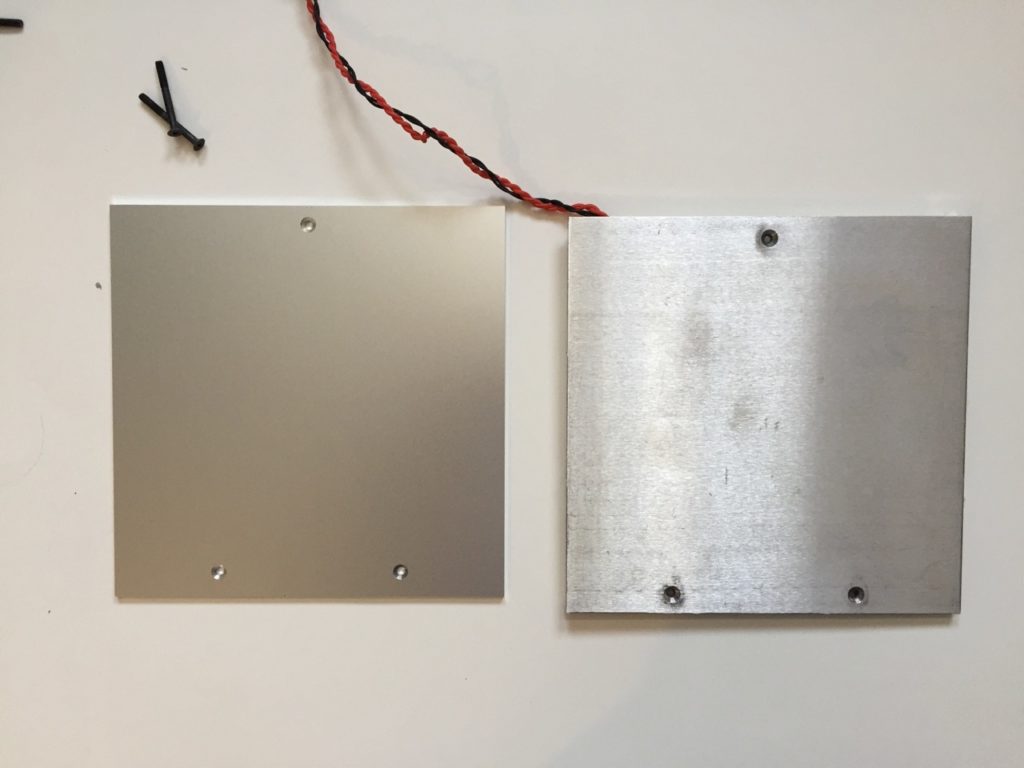 This is the old plate: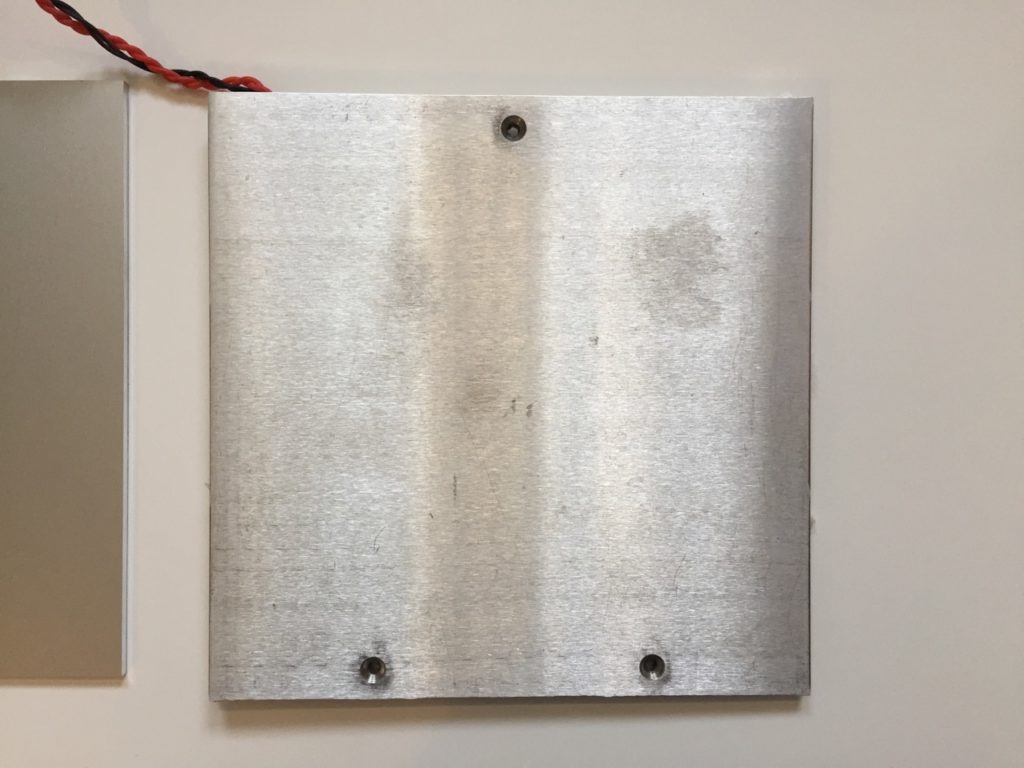 And the new one: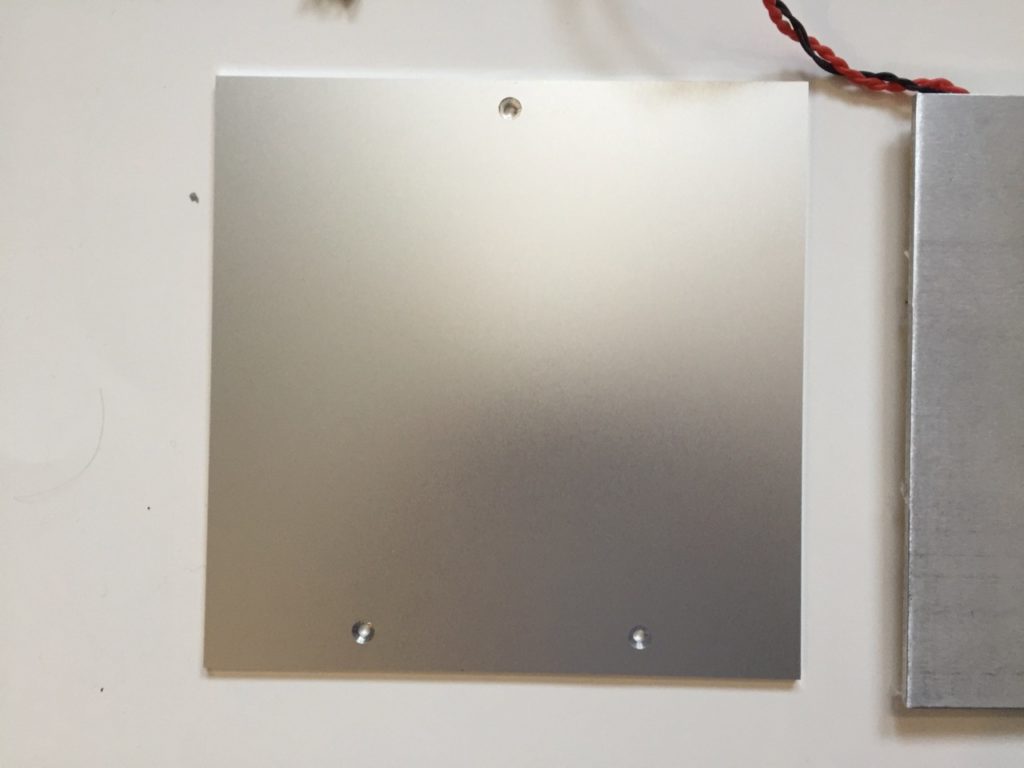 Note that the surface is reflective, so depending on my angle, the amount of light changes a bit.  I put the two places together and put the three mounting screws in to check alignment; extremely close, but the two holes on the one side are slightly further apart than the original.  They are close enough, maybe a fraction of a millimeter, so that when the plate is mounted back in the printer, the three mounting screw heads are all below the plate surface.  Ie, close enough.
Price
The price was $52.75, including shipping.  I didn't round the edges and do other fine finishes that I wanted because of cost; there was a chance this first revision wouldn't be good enough to use.
I should put the file on-line so others can download and order their own, or, if you're interested in a replacement plate but don't want to order one directly, please contact me and maybe I can find a less expensive source and build a bunch at a time.
Heating
See my page about replacements for the awful SD3 heating element.