Jason had been asking for a tree house for several years. We have a yard full of pine and oak trees, so it made sense. I kept hoping he'd "grow out of it" and stop asking, but no, he really wanted one. One day he and his sister were scrounging the garage for old boards, hammers, screws (for use with the hammer) and were going to build their own near the driveway so they could throw water balloons at Mom's car. Dad needed to intervene.
Short story: I built an elevated platform in the back yard straddling the garden railroad starting in late September 2008. It's too far to toss water balloons at the car, but I'm sure the kids will find something fun to do in the back yard.
During an early phase of construction in 2008, the kids ate a snack on FORT APPLEGATE while I worked on the decking: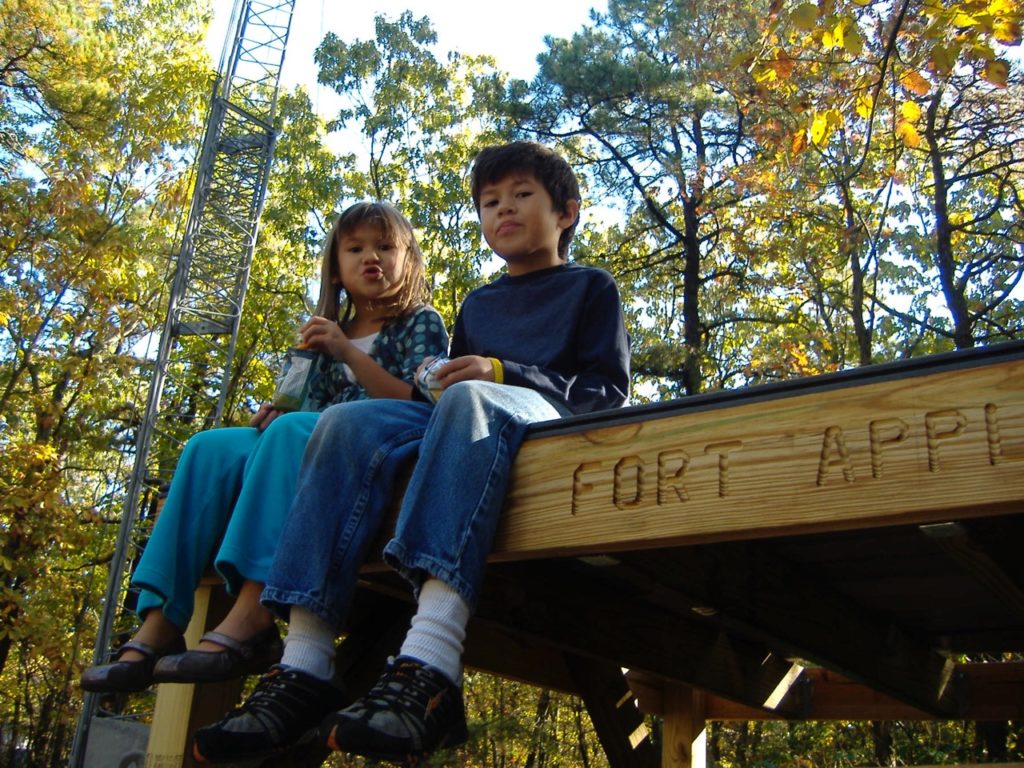 Jason and I cleared some brush, branches and small trees out of the way for a future "zip line" between two trees. So much for 2008. The weather was getting too cold, we (I) called it quits.
2009 was the big year. I finished the walls and added the roof. It's the same sort of material they use for greenhouses. It's light enough to reflect heat so that the tree house is cool enough in the summer, but the roof also lets in light. The trellis on the front is for Mom's honeysuckle garden.
I declared the tree house done, at least for 2009. In 2010 I focused on the garden RR, but for Jason's 12th birthday I ordered the zip line parts. It took the kids and I a long morning to get it working, then Jason and I worked on a "launch platform" between downpours one August weekend: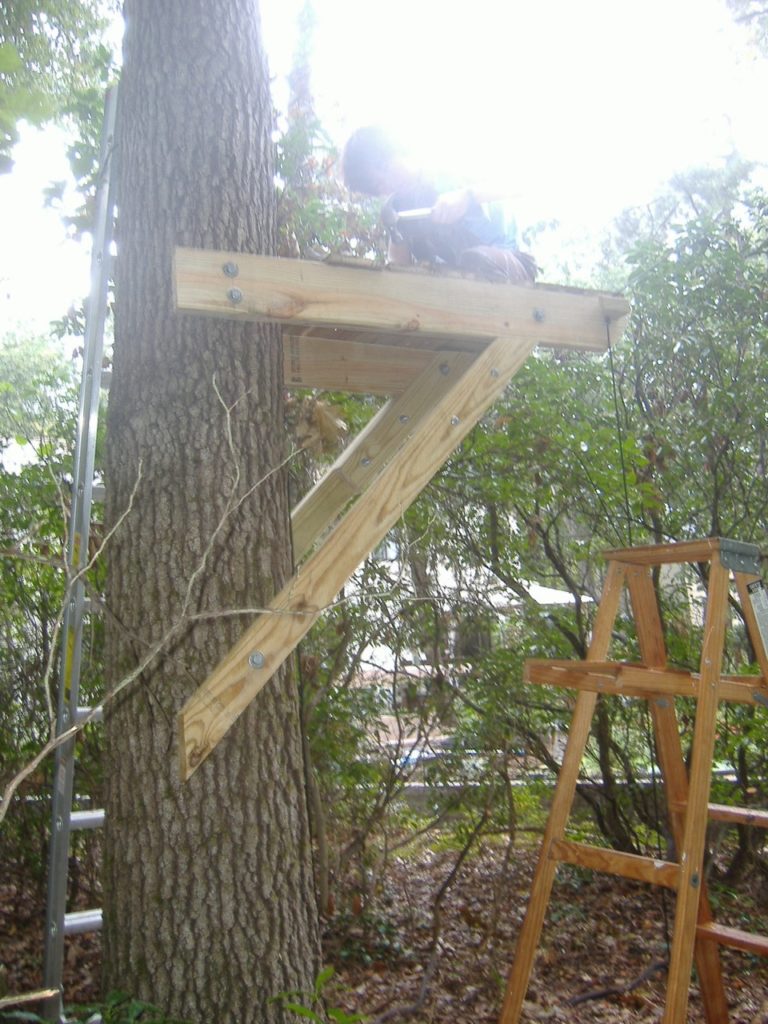 2010 was spent mostly building the bridges that stretch from the tree house to almost the zip line. Looks like a 2012 job to finish the work: